'There is no exercise better for the heart than reaching down and lifting people up.' J Holmes

And there is no better exercise for my heart than helping to facilitate your sense of being Grounded, Present, Centered and Calm!

Let's share the Journey of Health and Wholeness! - Sari


*photo Credit
SuePlatiPhotography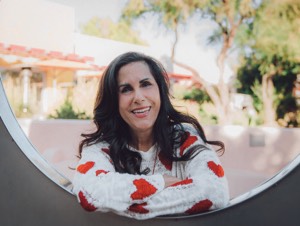 Restorative, relaxing, calming to your tissues and nervous system, integrating to your cardiovascular system. Sari facilitates your Health and Wholeness through gentle manual therapies under the slow-paced umbrella of Craniosacral Therapy.
Sari Lewis' 35+ years as an Occupational Therapist and 20+ years practicing as a Registered Craniosacral Therapist allow her to meet each client "where you are at" for optimal results.
Sari specializes in neck pain, headaches, anxiety, Welcome to the World newborn and infant visits and concussion/post concussive symptoms.
Sari Hands PLC is conveniently located at Frank Lloyd Wright at Redfield in Scottsdale.
Yelp!
Our Newest Newsletter:
Self Care
Prefer to read previous editions? Check out our
Newsletter Directory
.
Want a brief tour of Craniosacral Therapy history and styles? Click on this
Newsletter link
Here is a
one page introduction to Craniosacral Therapy
.
My favorite Quick Tip for
Upright Posture
.
With 35+ years working as an Occupational Therapist, Sari is interested in all areas that contribute to improved quality of life for her clients. All treatment programs are customized in a caring and professional manner for each patient's needs & lifestyle.
more…
Craniosacral Therapy is a very gentle hands-on technique used to encourage calming of the nervous system and tissues and cardiovascular integration. The craniosacral system includes the brain, spinal cord and surrounding tissues, all bathed in cerebrospinal fluid (CSF).
more…
Sometimes all the body needs to activate the healing process is a light touch by a skilled hand. Sari's gentle manual therapy techniques can help to facilitate health and wholeness in clients of all ages, from birth throughout the aging process.
more…
© Sari Hands PLC
Sari Lewis • Phone 480–206-6592
14362 N. Frank Lloyd Wright Blvd. • Suite 1105 • Scottsdale, AZ 85260