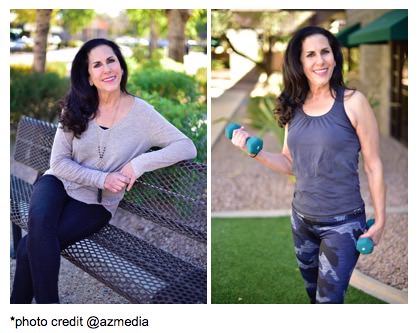 First of all, I would like to share with you that I LOVE what I do! I get to help facilitate people's Health, Wellness and Wholeness. I get to help people feel better and feel better myself as a result of becoming
grounded, present, centered and
calm
.
At age 14, I met with my high school guidance counselor and decided that I wanted to be an Occupational Therapist. Who knew that I would find ways to love my career throughout my career!
I graduated from the University of Wisconsin in Madison in 1981 with a Bachelor's degree in Occupational Therapy after spending my first year of college traveling and studying in Israel. Following clinical internships in New York and California, I settled in Arizona to begin a decade of specialization in the treatment of hands and upper extremities. During several years with Medtronic and Empi representing their electrotherapy products (TENS and muscle stimulators), I enjoyed visiting therapists and physicians in AZ, NM, Las Vegas and El Paso, TX. After my son was born, I returned to my true love of patient care with increased experience in the uses of these therapy modalities, as well as improved confidence in my marketing skills.
A challenging managed-care environment soon prompted me to co-create the partnership of Resolution Therapies from 1997-2003. I provided patient care and was the Operations Director, supervising staff and business operations. During this time, I first studied with the International Alliance of Healthcare Practitioners (The Upledger Institute) and then the Biodynamic Craniosacral Therapy Association of North America (BCTA/NA) to complete over 1000 hours in Biomechanical and Biodynamic Craniosacral Therapy and obtain certification as a Registered Craniosacral Therapist (RCST®) through a BCTA/NA approved program.
http://www.craniosacraltherapy.org/
.
I've spoken to the Lactation Consultants Group of Arizona, participated on the Board of Directors and as a volunteer with
Therapeutic Harp Foundation
and with events for Multiple Sclerosis, The Parkinson's Foundation,
Detour Company Theatre
and with the Tonya Allen Foundation.
In July of 2003, I created my solo practice and am delighted to focus my attention on direct client/patient care at my North Scottsdale location. I treat a diverse caseload of patients, with ages ranging from birth to over 90. As a Fitness enthusiast and by taking a variety of step, spin, box and other classes at Mountainside Fitness, I get my energy out so I can be still and quiet in therapy sessions. I've been a contributing writer for the M Fitness Magazine, as well as other online and print publications.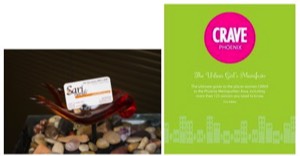 In January of 2011, I began my 'adventure' with
CRAVE Phoenix
, a group of 125 women entrepreneurs in the Phoenix area. Phoenix was the 30th city launched in this dynamic international women's network. Although the Inaugural issue of the CRAVE Phoenix book discounts ended in 2013, the friendships and relationships I've developed will continue.
My additional experience includes Pediatric training using Craniosacral Therapy and multiple Biodynamic Craniosacral Therapy courses as a Teaching Assistant, including May, 2012, May-June 2013 and September 2014 in Kiental, Switzerland with
Michael Shea, PhD
. Additionally, I have assisted courses with Michael on Craniosacral Therapy and Concussion in 2015-2017. In the Spring of 2018, I'm traveling to Budapest, Hungary to provide some respite care for friends doing ministry work in that part of the world, then traveling onto assist another course in Switzerland.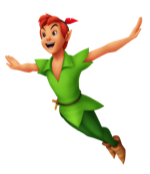 "Those who bring sunshine to the lives of others cannot keep it from themselves."--J. M. Barrie (author of Peter Pan) "When our eyes see our hands doing the work of our hearts, the circle of Creation is completed inside us, the doors of our souls fly open, and love steps forth to heal everything in sight. " --- Michael Bridge
© Sari Hands PLC
Sari Lewis • Phone 480–206-6592 • Fax 480-451-1352 •
eMail Sari
14362 N. Frank Lloyd Wright Blvd. • Suite 1105 • Scottsdale, AZ 85260